GR86 / BRZ Widebody OVERVIEW

WIDEBODY
Designed by
UNDENIABLE
Exclusively designed for GR86 / BRZ
A design that demands presence without sacrifice. The GR86 Widebody kit breaks the mold for design and utilizes proprietary engineering techniques to maximize function, form, and fitment.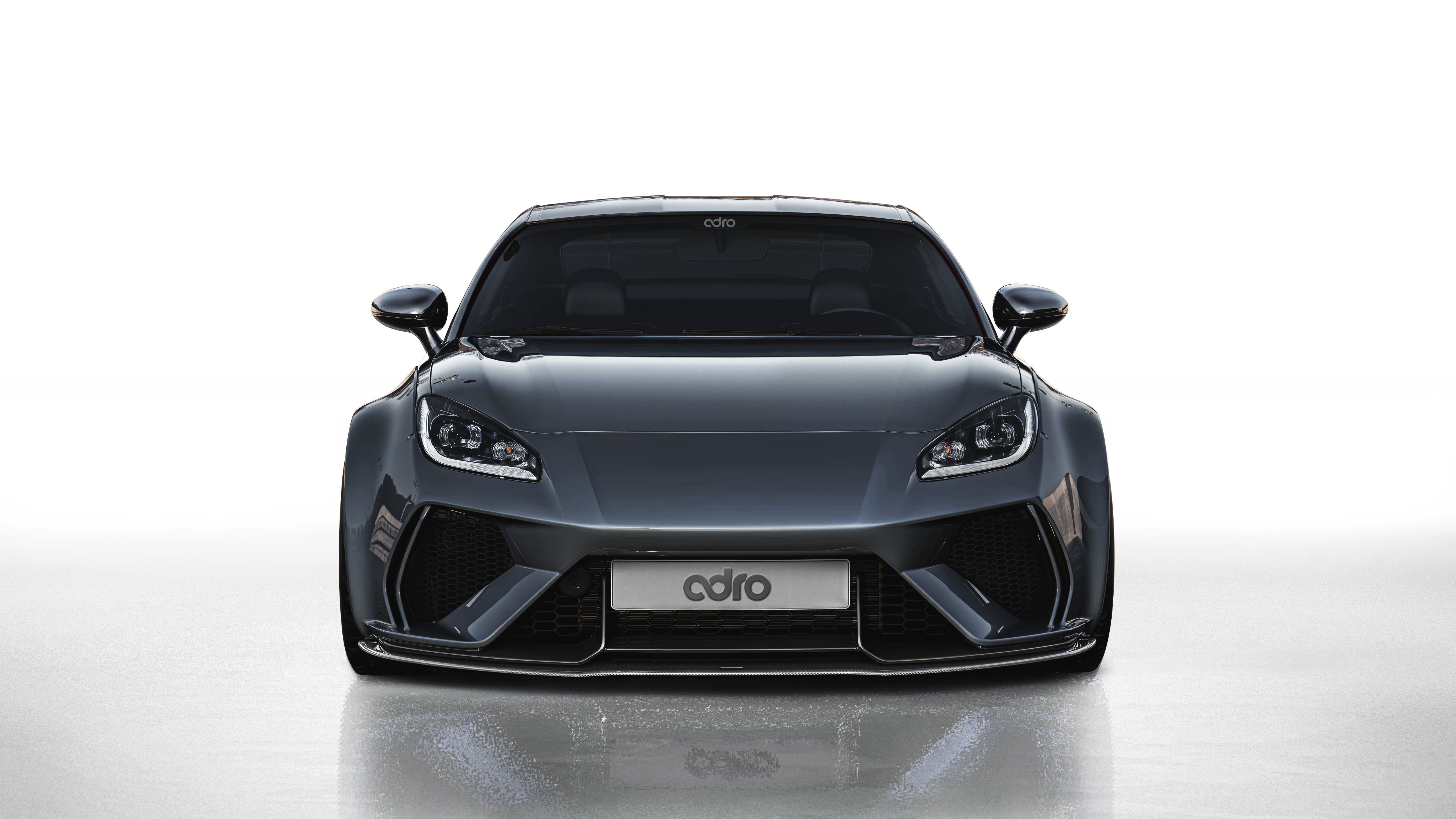 GROWTH

STOCK
DIMENSIONS
Front: 1775 mm
Rear: 1775 mm
Length: 4265 mm

WIDEBODY
DIMENSIONS
Front: 1915 mm +10%
Rear: 1945 mm +10%
Length (diffuser included): 4381 mm +10%
Length (wing included): 4394 mm +10%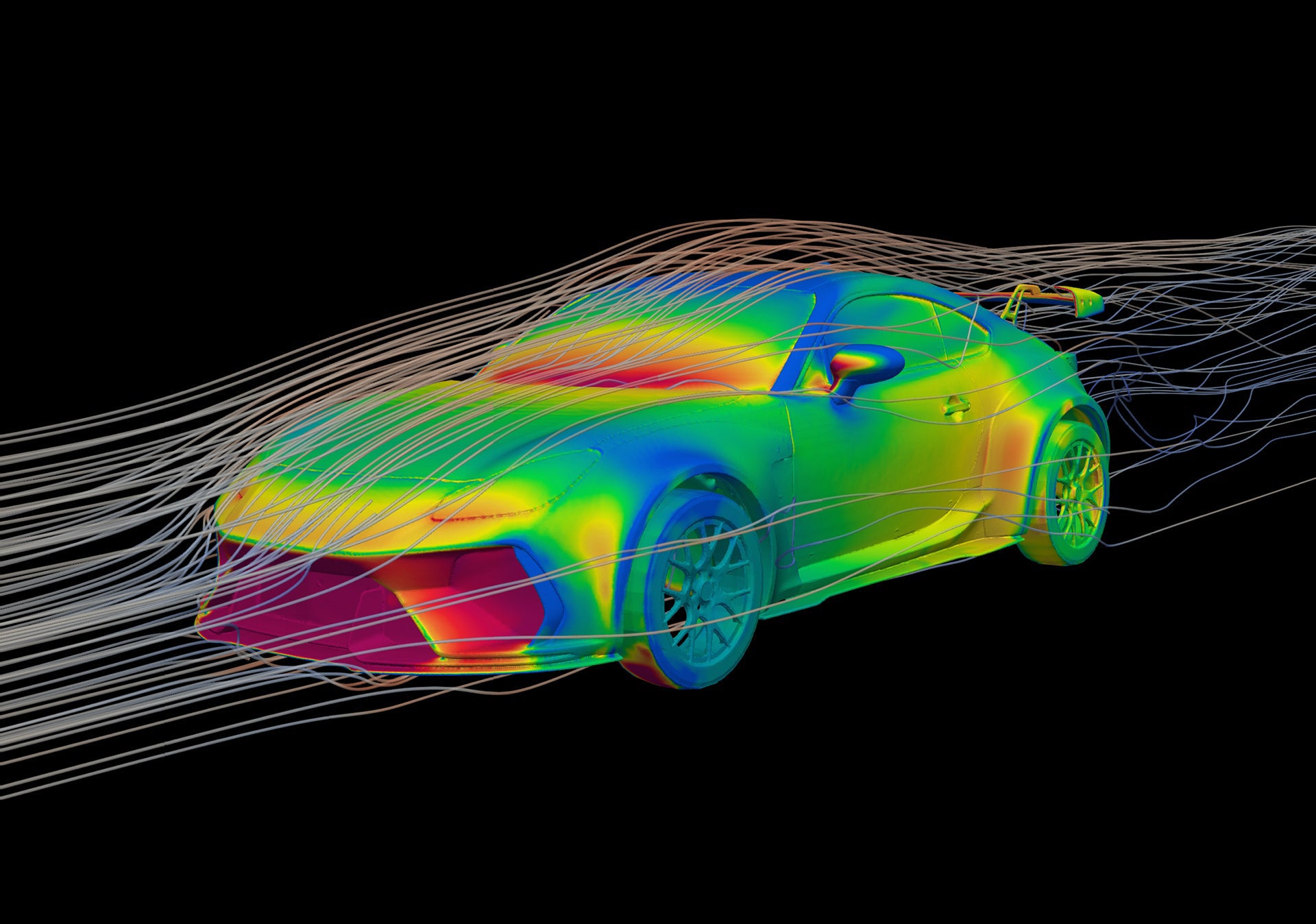 DESIGNED WITH PURPOSE
Computational fluid dynamics (CFD) analysis
Through fiber-reinforced polymer and wet carbon fiber, the ADRO GR86 Widebody targets functional and form improvements. A rigorous computational fluid dynamics analysis shows a dramatic increase in downforce for the custom GR86 to improve the cornering performance of the package.
COMPONENTS DETAILS
REAR
Overfender
Fiber-reinforced polymer
Diffuser
Wet carbon fiber
Swan Neck Wing
Pre-preg carbon fiber
SIDE
Air Vent Cover
Wet carbon fiber
FRONT
Overfender
Fiber-reinforced polymer
Bumper
Fiber-reinforced polymer
WIDEBODY PACKAGE
Total of seven components
The widebody package will include: front bumper extension, front overfender, rear overfender, front lip, side skirts, and vent cover, and rear diffuser. The swan neck wing will be available to purchase seperately.
WIDEBODY
1

Front Overfender

Fiber-reinforced polymer (FRP)

2

Rear Overfender

Fiber-reinforced polymer (FRP)

3

Front Bumper

Fiber-reinforced polymer (FRP)

4

Front Lip

Wet carbon fiber

5

Side Skirts

Wet carbon fiber

6

Side Air Vent Cover

Wet carbon fiber

7

Rear Diffuser

Wet carbon fiber
SWAN NECK
KEEP IT DOWN
Functional swan neck design
Our Formula 1 history shows its colors in our swan neck wing. With a design that's 45% lighter than an aluminum variant of the same composition, the purpose-built wing cuts through the air with less resistance than a typical wing design due to the upright engineering. Prepreg carbon fiber ensures that the weight savings is maximized while the kit additionally offers over 250 pounds of aerodynamic downforce at 110 miles per hour.
BUILT TO INSPIRE
Not to follow
Fitment innovation continues with our GR86 widebody kit. Each of the six components fit flawlessly to the existing GR86 chassis which allows design elements from the original manufacturer to complement the new, aggressive body. The result is a kit that rivals the original quality and expectations.
Meticuously designed
Handcrafted to perfection
826 hours of pure craftmanship
THE DEVELOPMENT
How we achieved our mission
The GR86 widebody kit started its life as a concept in design through hand sketches. Over time, the ADRO team began scanning and modeling potential designs for the kit. Through a rigorous production process which involves our aerodynamicist team and wind-tunnel testing, the GR86 Widebody kit was created. Each kit is hand-produced and takes our team 40 hours to make and approve prior to shipment. While there are more automated processes, we believe in ensuring each kit is upheld to the quality and standard of ADRO.
WIDEBODY
Designed by
BUILT FOR YOU
Pre-order begins November 2022
Pre-order your GR86 Widebody Kit and be one of the first to have a product without sacrifice. From the lightweight design utilizing carbon fiber to the precision fitment to ensure easy installation, the only thing ADRO is waiting on is you.